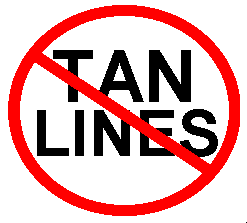 For several years now, I have considered myself a naturist. When I first visited the South of France back in 1988, I stumbled across several places where nudity was almost a requirement. The first was a small village, Les Saintes Marie de la Mere, in the Carmargue region of Provence, then later I found the Islands off the coast known as Les Iles d'Hyeres. At first it was strange being naked around so many people, and I found it difficult to socialize as I was a little self concious about my body and what might happen if I thought too much about the beautiful naked women around me. After a while, I relaxed and it felt very natural to be naked.
One of the places I visited was Ile du Levant. A small island off the coast between Toulon and St. Tropez. It's a little off the beaten track, as you have to take a train to Toulon, then a bus to Le Lavendou and finally a boat across to the island. Once you're there, the amenities are basic, but the people are very friendly. They had their unwritten rules that total nudity wasn't preferred in the port area, on the main road, or in the village s quare, mainly not to offend the tourist who came to the island for it's beauty and not the naturism experience. However, this wasn't enforced, it just seemed to be one of those things you didn't do. Besides these areas, everywhere else on the island was clothing optional.
Since moving to the US, I have found it difficult to enjoy the naturist experience, until I discovered USENET Newsgroups (rec.nude) and the Web. Since then I have found many people with similar experiences and desires and I have found many places in wh ich to practise this lifestyle wihtout offending those people with hangups about nudity.
On my travels I have found many interesting resources and people with some unique perspectives on nudity and nature. Some of those I have listed here for those of you who wish to learn more. If y ou are in any way offended by nudity, I suggest you surf elsewhere aoround this site where there are more inoffensive materials for your enjoyument.
If you've ever been curious about the Naturist's Alternative Lifestyle, try some of these sites:
Here are a few more naturist organizations I've found on the net. Perhaps one of them has a resort located near to you.
For the San Fransisco Bay area, here are some nude beach guides from the SF Bay Guardian:
---

Back to my Home Page
Please mail your Feedback to Terry Ridgway
Last Updated: